Laser cutting plotter Application
Widely used in adverstisment indisutry, such as light box production, woven bag printing,engraved reflective film, CAD sketch, mobile beauty stickers, car stickers,timely stickers, engraved dust cloth, banner production, exhibition production,glass sandblasting, etc, mainly engraved The material is an organic material,preferably a soft double layer, not exceeding 0.5 mm in thickness.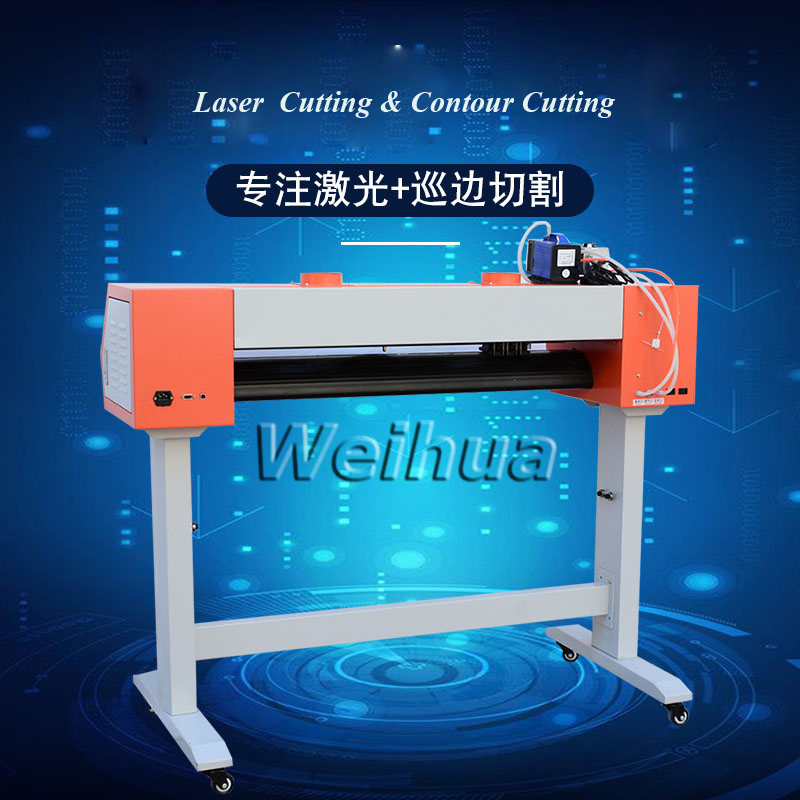 *High precision steel Axes, guarantee the precision
* Compatible Artcut, Flexi sign 10.0, signcut , CAD, CDR. Adobe IIIustrator. Etc.
*More interfaces:U disk, Serial port.
* Can work independently without PC. Support bluetooth or WIFI Wireless transfer.
*Super pressure 0-1000g, can cut super thick material.
*Red dot position, contour cutting.
*Support Max OS X, windows XP, Win7, 32bits, and 64bits.
*Advanced allocation, skilled manual process, low noise, smooth cutting.
* CE certification, ISO 9001 quality certification.
*32-bit ARM7, CUP,4MB, High-speed CACHE memory, available for offline cutting. Data will be saved in the memory even the power is off.
*OEM/ODM order is accepted.
Laser cutting plotter Technical Parameter
Model

WH500L

WH800L

WH880L

WH980L

Paper feed width (mm)

400

700

800

900

Cutting width (mm)

300

600

700

800

Stand

Without

With

Stand height

without

700mm

Control panel

Top type, LCD panel, with light hit keyboard

Driver

Axes with double step motors, 16 micro step motor  

Position method

Manual red dot position

Cutting speed

0-800mm/s

Cutting length

Unlimited

Cutting accuracy

0.0254

Re-position

±0.1mm

Drawing command

DM-PL/HP-GL

Rated power

120w

Machine size

68x22x14cm

90x22x14cm

108x22x14cm

110x22x14cm

Package size

78x32x39cm

99x32x39cm

113x32x39cm

119x32x39cm

Gross weight

11KG

17KG

18KG

20KG